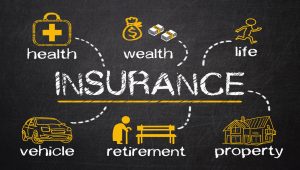 Navigating an uncertain world does not imply that you lack direction in your journey.
In our ever-changing and unpredictable world, safeguarding your family's well-being is paramount. Insurance is a vital tool offering protection in uncertain times. Whether it's health, life, home, or auto insurance, these financial shields provide peace of mind and more. Let's explore why insurance is a fundamental necessity for securing your family's future.
*Ensuring Financial Security*
Life's unexpected twists and turns can bring financial burdens, and certainly, insurance acts as a buffer against these catastrophes, ensuring your family's protection. Health insurance covers medical expenses, sparing you from overwhelming bills.
*Providing for Loved Ones*
Invest in life insurance to secure your loved one's financial future. It eases the financial strain during a challenging time, covering funeral expenses, and debts, and providing support to your dependents.
*Safeguarding Your Home and Assets*
Home insurance protects your cherished asset against damage and offers liability coverage, while auto insurance ensures your family and assets are safe on the road.
*Planning for Education*
Investing in education is an investment in your children's success. Education insurance provides funds for tuition fees, particularly ensuring financial constraints don't hamper your children's dreams.
*Peace of Mind*
Having a safety net in place brings immeasurable peace of mind. Besides, insurance allows you to fully embrace life's moments without worrying about the future.
*Mitigating Estate Taxes*
Life insurance plays a critical role in mitigating estate taxes for those with substantial estates, once it provides liquidity to cover taxes, preserving valuable assets for your heirs.
*Tailoring Coverage to Your Needs*
Insurance can be tailored to meet your family's unique needs. Whether you're a young couple, a family with children, or retirees, various policies align with your circumstances.
*The Bottom Line*
Navigating an uncertain world does not imply that you lack direction in your journey.
Insurance offers security and stability. It safeguards your family's financial future, ensures loved ones' well-being, and provides peace of mind.
Financial education is the best insurance you can provide to, your children's financial future.
Visit our website Home - Creative Wealth (creativewealthintl.org) to learn more about our unique financial education programs.