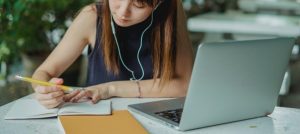 Photo by Pexels
College education can be an academic journey that opens the door to invaluable opportunities for personal and professional growth, but it is also an expensive undertaking fraught with fees, tuition, books, and living expenses. As a result, many students are left with mounds of student debt upon graduation, which can take years to pay off, leaving them with fewer resources to invest in their future.
However, it doesn't have to be this way. There are many ways to fund a college education without going into debt. In this article, courtesy of Creative Wealth International, we have gathered strategies and tips that you can use to embark on this educational journey without the fear of debt hovering over your head.
Look Into Scholarships, Grants
Scholarships and grants are one of the best sources of funding for college, as they don't need to be repaid. You can find scholarships and grants from various sources such as colleges, foundations, corporations, and nonprofit organizations. Applying for scholarships and grants is a competitive process that requires time and effort, so it's prudent to begin your search for financial aid as early as possible. Ensure you review each program's requirements, guidelines, and deadlines before submitting your application.
Check Out Tax Credits, Deductions
The government offers various tax credits and deductions for eligible students and their families, helping to reduce the expenses associated with college education. These incentives require meeting specific income and eligibility criteria. To determine if you qualify for these benefits, consider consulting a tax professional or utilizing tax software.
Seek Affordable Student Housing
For college students aiming to minimize expenses, the choice between living on or off campus requires careful consideration. While both options have their merits, living off campus often presents a more budget-friendly alternative. Renting an apartment or sharing a house with roommates can potentially offer lower costs compared to on-campus housing. You can easily find rental prices and information online to help point you toward affordable living accommodations.
Of course, off-campus living can also provide opportunities to cook your meals, which tends to be more economical than dining hall plans. However, it's essential to factor in additional expenses such as utilities, transportation, and potential furniture costs when calculating the overall budget. On the other hand, living on campus can provide convenience and a tightly knit campus community, but it often comes with a higher price tag.
Start with Community College
Attending a community college before transferring to a four-year institution can be a smart financial move. With lower tuition costs, community colleges offer an affordable way to complete basic classes and earn transferable credits. By taking advantage of this option, students can significantly reduce their college expenses and still achieve their educational goals.
Buy Textbooks Online
Textbooks can be expensive, adding a significant amount to the total cost of a college education. Look for online resources and bookstores that offer textbooks at a discount. Some websites specialize in offering low-priced textbooks for rent and purchase. Additionally, it may be worth checking with your professors if an older edition of a textbook is acceptable, as they are often more affordable than new editions.
Get a Job with Great Pay
Securing a top-paying job isn't just about a hefty paycheck; it can be a powerful strategy for tackling college debt head-on. As graduates transition to the professional world, the financial burden of student loans can be overwhelming. However, seeking a well-compensated position empowers individuals to make substantial strides in debt repayment.
Standing out from the competition with a well-written cover letter further enhances this pursuit. A thoughtfully composed cover letter doesn't just introduce you but also showcases your communication skills, personality, and the unique value you bring to the table. To learn more about creating the ideal cover letter, check this out.
A college education is a valuable investment in your future. Still, it doesn't have to come with a heavy financial burden in the form of student debt. You can fund your college education without going into debt by exploring various strategies such as acquiring a better-paying job, applying for scholarships and grants, and making sacrifices like living off-campus. By embracing these strategies, you can master the art of college funding, graduate debt-free, and focus on building a successful future.
Financial literacy is crucial for kids to understand and paves the way for better money management into adulthood. Creative Wealth International is dedicated to supporting children and financial literacy. Check out our programs today!